Mail us Today
info@gvs.ae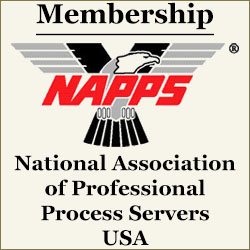 About Us
Israel Process Servers, a venture of Greves Group and a professional Process Servers in Israel for the service of serving papers in Israel for corporations, local & international businesses, solicitors/ proprietors, private individuals and equipped to serve the relevant documents for or from County Court, Magistrates Court, Supreme Court, and Family Law Court, Federal Court for private and professional matters. Our process servers are able to serve your important legal documents anywhere in the country generally at short notice. We can help you by providing support services for Serving Legal Documents In Israel such as summons, complaint, writs, Divorce papers, Corporate Litigation Papers, Petitions, corporate/Business papers and other judicial document in time respectively to our client's requirement.

Our Process Servers in Israel are experts in getting swift results and we prioritise each assignment with skill, confidentiality, compassion, and offer the professionalism that our clients require in these often delicate situations. We take special care with our clients to protect their privacy and understand the privacy of others, and work with them to understand the process.

Our services pertaining to Professional and Personal Process Services include:
Serving Subpoena in Israel
Serving judicial papers in Israel
Serving papers in Israel
Serving legal documents in Israel
Bankruptcy or winding up petitions in Israel
Court Orders in Israel
Serving Petitions in Israel
Serving Summons, Complaints, Writs in Israel
Litigation, Issuing and filling at the court in Israel
All Insolvency Act related documents in Israel
Orders to Attend Court for Questioning in Israel
Injunction Orders in Israel
Suspended Committal Orders in Israel
Prohibited Steps Orders in Israel
Notice Seeking Possession & Possession Order in Israel
Freezing Order in Israel
Serving Child support custody in Israel
Serving Divorce papers in Israel
Serving Family, Marriage, child related documents in Israel
For rendering the above services, we have gathered the excellent and high caliber Process Servers In Israel who deal in each query with a discreet, sensitive, confidential and understanding manner on ethical grounds. Kindly contact us on info@gvs.ae for your requirement respectively.